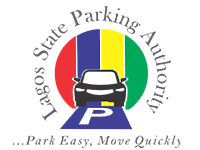 LASPA Condemns Destruction of Properties by Private Car Park Operators in Marina
The Lagos State Parking Authority (LASPA) has condemned the unwarranted destruction of its properties by illegal private park operators in and around the Marina axis of the State.
Speaking during the visit to the site of the incident on Wednesday, the General Manager of LASPA, Mrs. Adebisi Adelabu said the mob had damaged the State Government's properties used to curb illegal parking activities in the area in line with the authority's efforts towards improving the parking culture across the State.
 Adelabu, who was represented by the Director of Operations, Mr. Ayokunle Akinrimisi, expressed dismay at the actions of the operators, stating that their illegal operations have adverse effect on the efforts of the State Government to sanitise the parking culture in the State.
She explained that the Agency, which is saddled with the responsibility of regulating and managing all forms of parking, had registered some private and public operators who had applied, in a bid to ensure a coordinated parking management system.
She added that LASPA had also issued several warnings to the illegal car park owners to register with the authority in order to ensure the business environment is properly structured and meets the car parking needs of the residents.
The General Manager expressed shock that these illegal private car park owners took laws into their hands by destroying the State Government's clamps, among others, noting that the government will not condone such acts and that arrested perpetrators will be prosecuted.
Speaking further, Adelabu reiterated that the Authority is determined to continue to promote effective parking culture tailored to suit the peculiarity of the State in line with modern international standards befitting an emerging smart city like Lagos State.
According to her, "LASPA is empowered to remove all impediments arising from indiscriminate parking on roads, car parks, improving the flow of traffic and reducing travel time".
The General Manager, therefore, called on Lagosians not to patronise illegal car park operators, but to support the Authority's agenda of improving the parking culture in the State.
She emphasised that anyone interested in the car park business should register with the Lagos State Parking Authority and get a parking permit to operate legally.