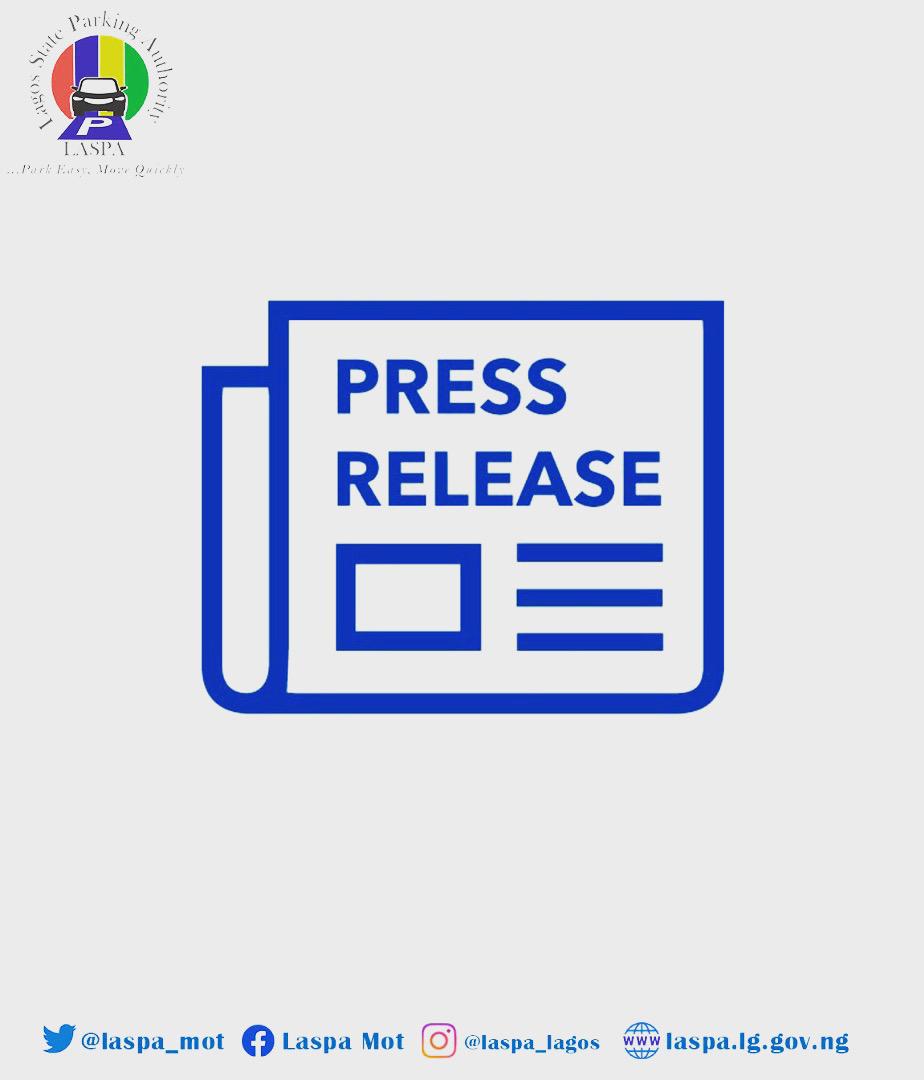 LASPA Holds Media Parley to Speak On Mandate
. . . Seeks Public Cooperation, Understanding

The Lagos State Parking Authority is set to hold its 2nd press briefing on Wednesday 7th September, 2022 to speak on its mandate and address issues thrown up by the misrepresentation of the Agency's activities and objectives.
A statement issued by the General Manager, Lagos State Parking Authority, Mrs. Adebisi Adelabu, noted that the forum will explain the activities, mandate and responsibility of LASPA, stating that LASPA is not out to exploit Lagosians.
"Our objective is to ensure that vehicles parked on our roads and setbacks are identifiable, done as it's best practiced globally", she said.
Mrs. Adelabu spoke further saying, "The business entity that misinformed the public has apologised but we still need to explain properly to Lagosians and seek their support".
Noting that the government is focused on improving parking culture to reduce congestion and further aid traffic management across the metropolis, the General Manager maintained that LASPA is conscious of the hazards of indiscriminate parking and the need to ensure safety.
Adelabu also revealed that the government will roll out several enlightenment campaigns across the State as it did earlier in the year across the State, to encourage compliance with the extant law that established the authority and sanitise the roads against illegal parking.
The General Manager stated that the briefing will be streamed live on Lagos State Government Social Media platforms, calling on the public to support the government in improving the transportation sector.
Abayomi Ariba
Public Affairs Officer,
Tuesday 6th September, 2022.